Custom 3 Tier Lolita Skirt
S-001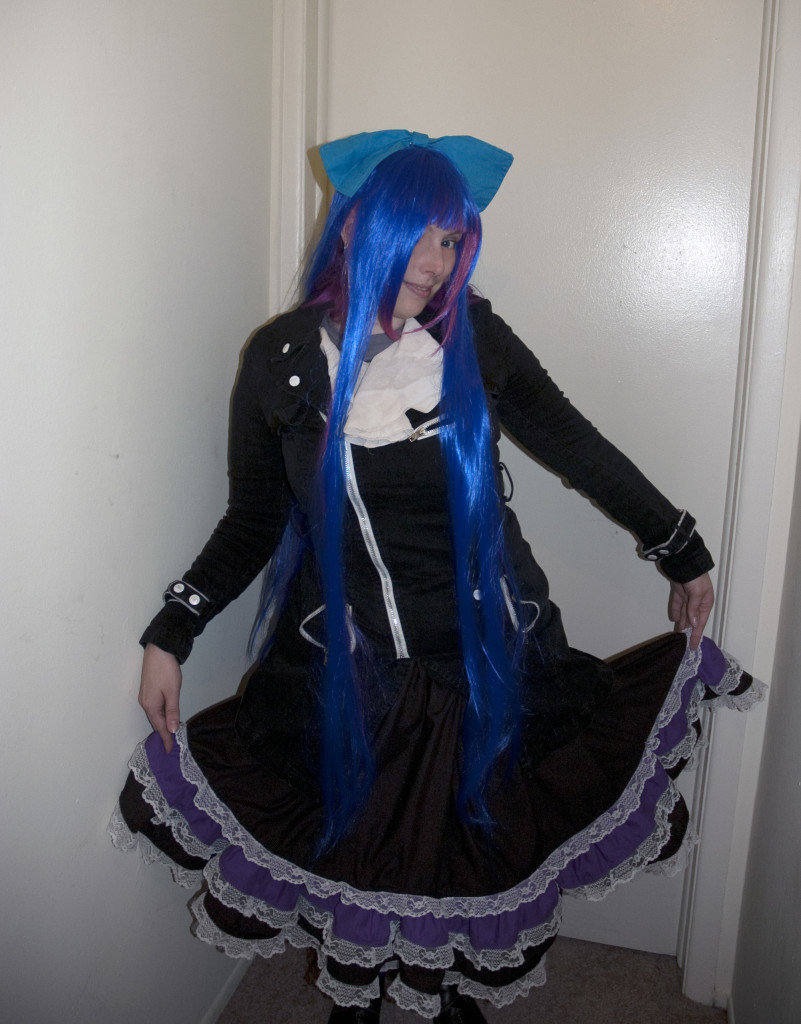 I've been making my own clothes for a couple years now, and this skirt is the one that I get the most compliments on by far! It's simple black cotton, elastic waistband, with white lace and a purple accent strip toward the bottom.
This is a custom, made-to-order skirt, meaning that once you purchase this listing, I will need you to send me your measurements, how long you would like your skirt to sit, and what colors you would like and I will then make the skirt customized to you. Go wild, the possibilities are endless!
Because of this, please allow a few extra days for creation as well as shipping.
This skirt has been tested (repeatedly) and proven (repeatedly) to be washing machine and dryer safe.