Custom Black & Orange UV Reactive Arm Warmers
A-001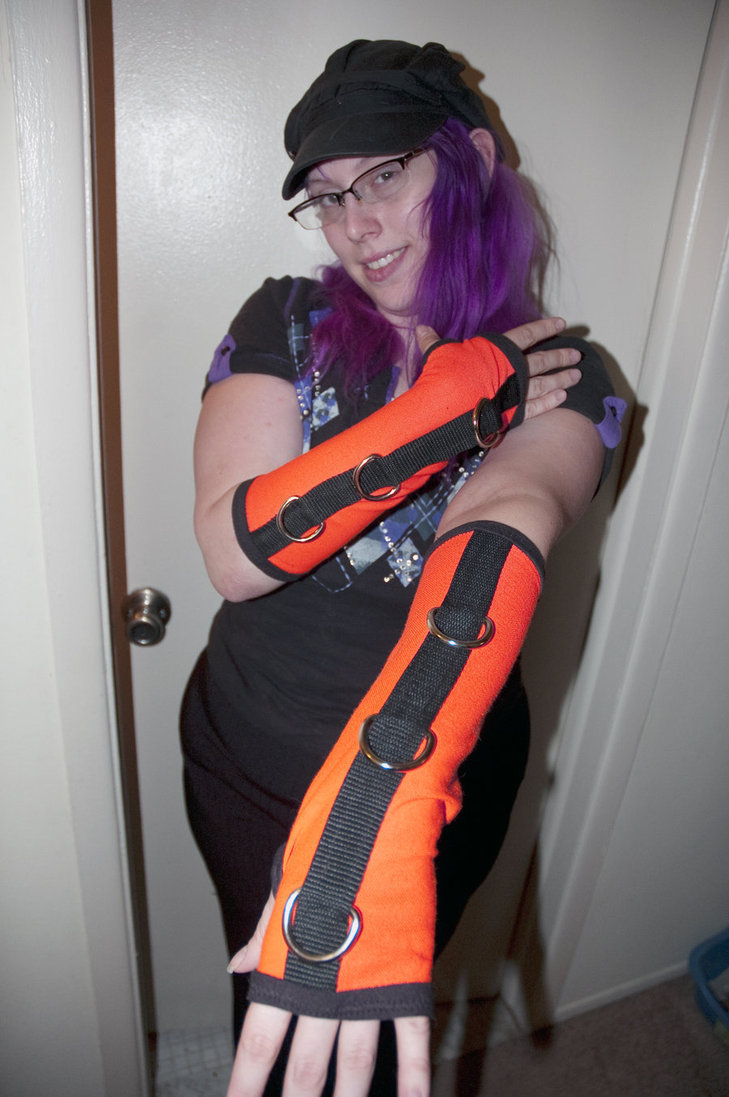 This is the first style of arm warmers that I've ever made. Their debut was at the Detroit Alternative Fashion Show on Saturday, Sept 19th 2011, but you can still purchase a pair here!

These black and orange goth/punk style arm warmers are UV reactive, meaning that they glow brightly under a black light. The black borders, vertical black stripe with white accent thread, and silver D rings give these arm warmers a unique feel that you won't see replicated anywhere but here!
Tested and proven washing machine and dryer safe!
*Note*: You are purchasing a custom pair of arm warmers. That means that you will need to send me the necessary measurements for your arms and I will take a couple days to make these arm warmers for you, which will result in extra handling time.
Don't like the color or style? I am more than happy to create custom arm warmers and other accessories. Simply send me an email and we'll work something out.
Palm width (where you want the arm warmers to rest):
Arm circumference (where you want the arm warmers to end):
Length from first measurement to second measurement: