Yellow Fishnet Leg Warmers
L-001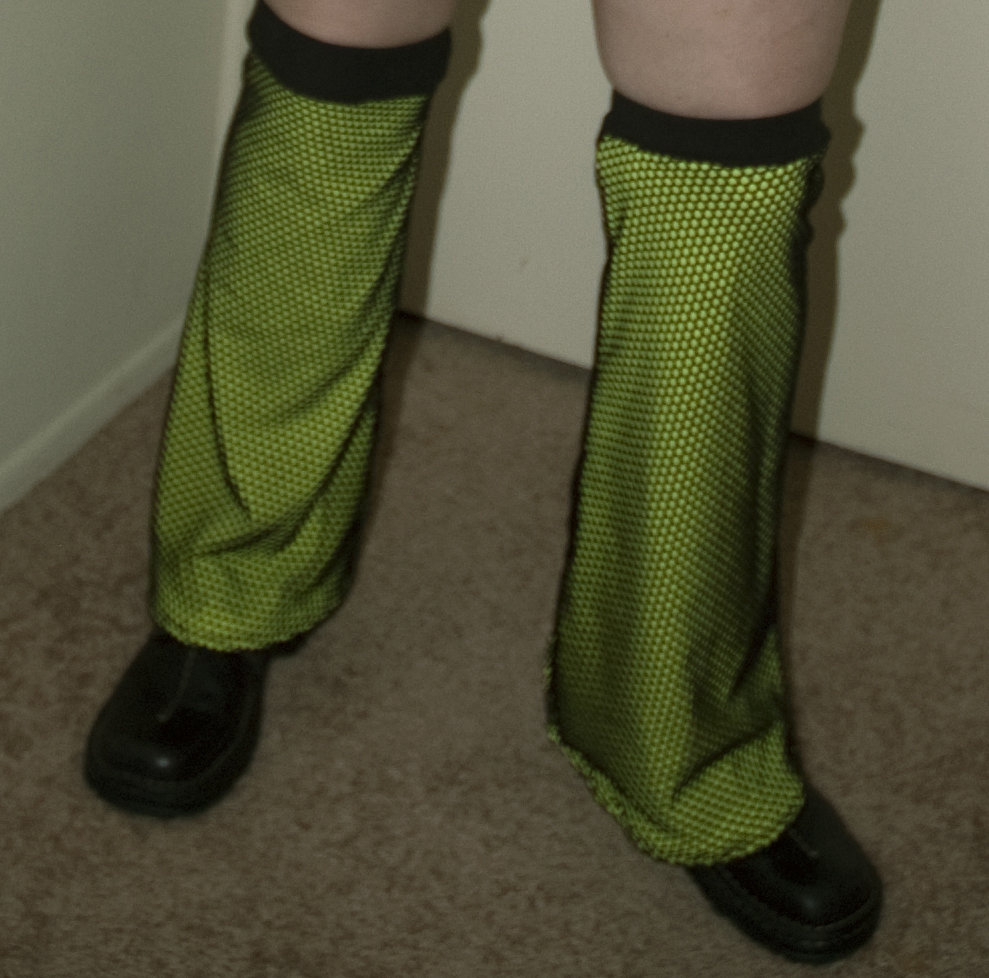 This is the first style of leg warmers that I made with this design that will be available for sale to the public. Their debut was at the Detroit Alternative Fashion Show on Saturday, Sept 19th 2012, but you can still order a pair here!

These yellow and black goth/punk style leg warmers are UV reactive, meaning that they glow brightly under a black light. The black fishnet covers give these leg warmers a unique feel that you won't see replicated anywhere but here!
Note: You are purchasing a custom pair of leg warmers. That means that you will need to send me the necessary measurements for your legs and I will take a couple days to make these leg warmers for you, so please be patient and allow extra time for creation as well as shipping.
Don't like the color? I am more than happy to create custom legwarmers. Simply send me a message and we'll work something out.